In spirit of the Playoff push with Game 7 today... Decided to find some pictures from deployment in Lightning gear...
Sadly the Japanese tourist could take a better picture for me... Or I just could translate how to. Anyhow this is from Darwin, Australia at a place called Crocosaurus Cove... They let you feed the Crocs there which was cool, and they'll also put you in a glass box and dunk you in a Croc tank if your up to it (then they feed the crocs... hahaha). You might recognize the shirt from last years playoffs... boy I wish I was home in Florida!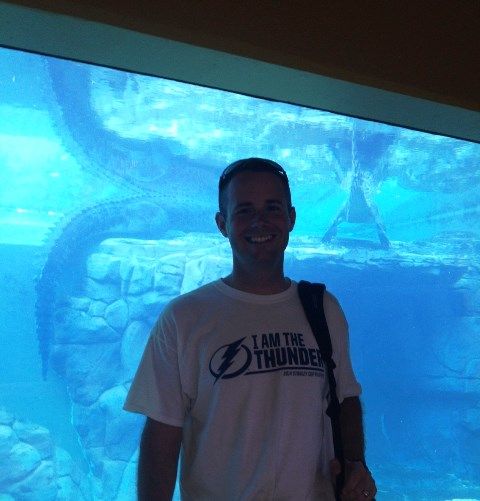 This is Shuri Castle, which is in Okinawa, Japan. Built in the 14th century it was rebuilt after WWII. It was also home to the G8 summit in 2000...